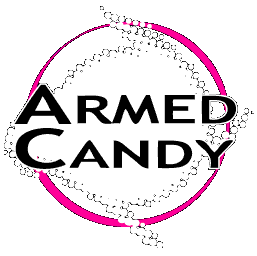 The list of Jewish gun bloggers continues to grow. You can now add Georgia resident
Gabby
from the blog
http://www.armedcandy.net
Gabby has posted several times on topics relating to Jews and guns:
Self Defense and Jewish Ideals, Are They Mutually Exclusive
Concealed Carry in Places of Worship
FIDF & ArmedCandy Make New Girl Gunners
I would characterize her blogging as being a personal blog that shares her various thoughts on gun issues with her readers, as opposed to being technical or focused on any particular shooting-related topic. The blog seems to be associated with the "Gun Nuts" blog network, which appears to be commercial in nature. Take a look!